Guardians of the Galaxy Vol. 3
(2023)
Watch Now
PROMOTED
Watch Now
Guardians of the Galaxy Vol. 3 - watch online: streaming, buy or rent
Currently you are able to watch "Guardians of the Galaxy Vol. 3" streaming on Disney Plus. It is also possible to buy "Guardians of the Galaxy Vol. 3" on Amazon Video, Apple TV, Rakuten TV, Google Play Movies, Sky Store, YouTube, Microsoft Storeas download or rent it on Amazon Video, Apple TV, Google Play Movies, Microsoft Store, YouTube, Rakuten TV, Sky Storeonline.
JustWatch Daily Streaming Charts
Synopsis
The Guardians are on a mission to save Rocket's life
The Guardians have finally found peace in their new home on Knowhere. But when Rocket's past comes back to haunt him, the Guardians must regroup to defend their friend from a slew of villains, including the formidable Adam Warlock.
Videos: Trailers, Teasers, Featurettes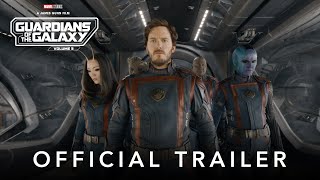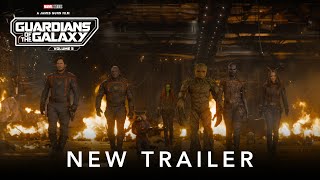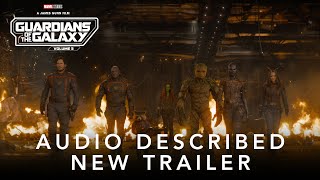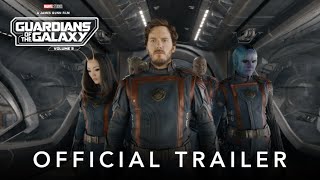 What to know
Vol. 3 is the final outing for the Guardians of the Galaxy
Guardians of the Galaxy Vol. 3 is the third and final instalment in Marvel Studios and Disney's superhero sci-fi adventure Guardians storyline. This film is the Guardians' fourth outing in the Marvel Cinematic Universe (MCU) and marks the 32nd film made in Marvel's superhero spread. James Gunn writes and directs, as he did with the first two instalments. Kevin Feige returns as producer, and Henry Braham once again lends his signature colourful style as cinematographer. Guardians of the Galaxy Vol. 3 takes place after the events of Thor: Love and Thunder, in which the Guardians also featured.
The cast joining for Vol. 3 include Chris Pratt, once again playing the lovable Peter Quill (aka Star Lord), Dave Bautista as Drax the Destroyer, Karen Gillian as Nebula, Pom Klementieff as Mantis, Vin Diesel as Groot, Bradley Cooper as Rocket, and Zoe Saldana as an iteration of Gamora. Sylvester Stallone also reprises his role as Stakar Ogord. Will Poulter joins the cast as the villain Adam Warlock, and Chukwudi Iwuji as another villain, the High Evolutionary.
Production News
2016-04-12

Kevin Feige, the president of Marvel Studios, confirms that Guardians of the Galaxy Vol. 3 is included in the overall plan for the MCU. (Source: Screen Crush)

2017-04-17

James Gunn confirms that he will return as writer and director of Guardians of the Galaxy Vol. 3. Gunn also confirms that Vol. 3 will be the final film in the Guardians of the Galaxy storyline. (Source: Hollywood Reporter)

2017-04-20

James Gunn confirms that Adam Warlock had been in his original villain planned for Guardians of the Galaxy Vol. 2, and anticipates that he will return for a bigger role in Guardians of the Galaxy Vol. 3. (Source: SlashFilm)

2018-06-25

Kevin Feige confirms that the first draft of the script is done and pre-production is set to begin. (Source: Collider)

2018-07-20

Writer and director James Gunn is fired from the project after controversial tweets resurfaced online. Gunn apologised for the tweets, and he and Marvel Studios parted ways. The future of the Guardians of the Galaxy remains up in the air. (Source: Hollywood Reporter)

2018-07-30

The cast of the Guardians of the Galaxy films, including Chris Pratt, Zoe Saldana and Karen Gillan expressed public support for James Gunn and requested he be rehired as director and writer for the third instalment in the Guardians storyline. (Source: Variety)

2019-03-19

After months of deliberations and talks with other replacement directors, Disney decided to reinstate James Gunn. Given his thorough and sincere apology, and the swell of support from the cast and other industry members, the studio decided to bring him back for the final instalment in the series. (Source: Deadline)

2019-04-30

Chris Pratt, Zoe Saldana, Dave Bautista, Bradley Cooper, and Vin Diesel all confirm they will return for the third film. (Source: Hollywood Reporter)

2020-11-14

James Gunn confirms that the final version of the script is complete. (Source: ComicBook)

2020-12-23

Disney confirm that James Gunn will write and direct a Guardians of the Galaxy Holiday Special, filling in the long gap between Vol. 2 and Vol. 3. The Holiday Special will be shot at the same time as Guardians of the Galaxy Vol. 3. (Source: Variety)

2021-05-03

The film is confirmed to be released on May 5, 2023. (Source: Hollywood Reporter)

2021-05-12

Gunn confirms that Guardians Vol. 3 will take place after Thor: Love and Thunder, and also includes cameos from some major characters from the Guardians series. (Source: ScreenRant)

2021-11-08

Filming for Guardians Vol. 3 begins, and a set photo including new cast members Will Poulter as Adam Warlock and Chukwudi Iwuji as an unknown character is posted. (Source: SlashFilm)

2022-07-23

At San Diego Comic Con, Marvel screens the first Guardians of the Galaxy Vol. 3 trailer. During a panel, actor Chukwudi Iwuji showed up in full costume, confirming he will play the villain the High Evolutionary. (Source: SlashFilm)

2022-08-16

Zoe Saldana posts an image of her character Gamora in full Ravager get-up, teasing a villainous return for the character. (Source: ScreenRant)

2022-12-01

The first official trailer for Guardians of the Galaxy Vol. 3 is released. It reveals the villain Adam Warlock, played by Will Poulter. (Source: The Playlist)

2023-02-07

The official synopsis is released, revealing that Guardians are on a mission to save Rocket's life. (Source: ScreenRant)

2023-02-12

A new trailer for the movie is released during the Super Bowl, and shows a glimpse at the final showdown for the Guardians. (Source: Deadline)

2023-04-06

In a new featurette, the cast break down why this final outing for the Guardians will be special, teasing Rocket's origin story, and an emotional finale for the series. (Source: Collider)

2023-04-25

A new clip for Guardians of the Galaxy Vol. 3 shows a heartbreaking extended scene of Rocket with three of his friends when they are lying on next to each other in their dank, separate cages, giving each other hope for an escape by naming themselves. (Source: Collider)

2023-04-26

James Gunn reveals on Twitter that Linda Cardinelli voices LLyla the Otter in Vol. 3. Cardinelli previously appeared in the MCU as Hawkeye's wife, Laura Barton. (Source: ScreenRant)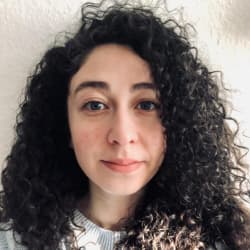 Alexandra Kon
Genres
Comedy, Science-Fiction, Action & Adventure
Production country
Canada, United States, New Zealand, France
Cast
Sean Gunn
Kraglin / Young Rocket (voice)
Austin Freeman
On-Set Groot / Phlektik Guard
People who liked Guardians of the Galaxy Vol. 3 also liked
Comedy movies coming soon
Latest news and curated lists related to Guardians of the Galaxy Vol. 3