201 Episodes
S13 E1

-

Noro Noro Menace - Return of Foxy the Silver Fox

S13 E2

-

The Great Treasure Contest! Collapse! The Spyland

S13 E3

-

Brook's Hard Struggle - The Difficult Path to Becoming a True Crewmate?

S13 E4

-

Arriving at Halfway Through the Grand Line! The Red Line

S13 E5

-

Hatred of the Straw Hat Crew - Enter Iron Mask Duval

S13 E6

-

The Fated Reunion! Save the Imprisoned Fishman

S13 E7

-

Tragedy! The Truth of the Unmasked Duval

S13 E8

-

Explosion! The Sunny`s Super Secret Weapon: Gaon Cannon

S13 E9

-

Landing to Get to Fishman Island - The Sabaody Archipelago

S13 E10

-

Tyranny! The Rulers of Sabaody, the Celestial Dragons

S13 E11

-

New Rivals Gather! The 11 Supernovas

S13 E12

-

The Target is Caimie!! The Kidnappers` Evil Draws Near

S13 E13

-

Rescue Caimie - The Dark History of the Archipelago

S13 E14

-

Time Limit - The Human Auction Begins

S13 E15

-

The Exploding Fist! Destroy the Auction

S13 E16

-

Huge Panic! Struggle in the Auction Hall

S13 E17

-

Admiral Kizaru Moves! The Sabaody Archipelago in Chaos

S13 E18

-

Break Through the Encirclement! Marines vs. Three Captains

S13 E19

-

Roger and Rayleigh - The Pirate King and His Right Hand

S13 E20

-

Impossible to Avoid!? Admiral Kizaru`s Speed of Light Kick
Videos: Trailers, Teasers, Featurettes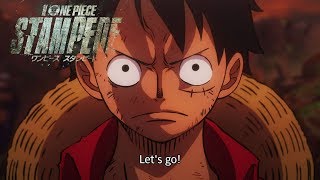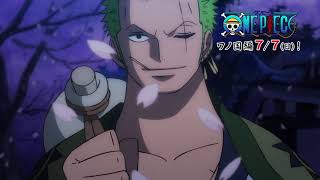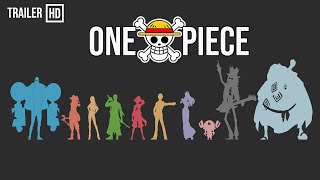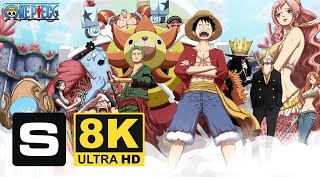 ---
Genres
Action & Adventure
,

Comedy
,

Animation
,

Fantasy
,

Drama
---
Synopsis
The Impel Down Arc is the twenty-first story arc in the series, and the third in the Summit War Saga of the One Piece series, continuing from the Amazon Lily Arc. Luffy puts finding his crew on hold in favor of rescuing his brother Ace from the underwater prison Impel Down. With some assistance from Boa Hancock, he manages to infiltrate the facility. However, fulfilling his objective and escaping the hellish prison might be easier said than done.
Streaming, rent, or buy One Piece – Season 13:
Currently you are able to watch "One Piece - Season 13" streaming on Crunchyroll.