Watch Now
PROMOTED
Watch Now
The Beanie Bubble streaming: where to watch online?
Currently you are able to watch "The Beanie Bubble" streaming on Apple TV Plus.
Can I watch The Beanie Bubble in theaters?
Yes! You can watch The Beanie Bubble in theaters today. You can get tickets to the the movie in the United States right now.
JustWatch Daily Streaming Charts
Synopsis
The Beanie Bubble tells the story of how America fell in love with the Beanie Babies
Ty Warner was a hapless toy salesman looking to make a quick buck until he met three brilliant women. Ty is credited with turning simple stuffed animals into a cultural phenomenon that captured the imagination of children and adults across the nation. But this is not just the story of a ruthless businessman, it's about the unsung heroes behind the beanie baby craze.
What to know
Zach Galifianakis stars as Beanie Baby businessman Ty Warner in the origin story of the stuffed toy craze
The Beanie Bubble is a comedy-drama movie based on the book The Great Beanie Baby Bubble: Mass Delusion and the Dark Side of Cute by Zac Bissonnette. It is produced by Apple Studios and Imagine Entertainment for Apple TV+. The movie is directed by Kristin Gore, daughter of the famous Democrat politician, and Damian Kulash, lead singer of the band OK, Go. The movie is produced by legendary filmmaker and producer Ron Howard alongside Brian Grazer and Karen Lunder.
The Beanie Bubble stars comedian and actor Zach Galifianakis. He is best known for his performance in the movie The Hangover and his talk show Between Two Ferns. In the movie, he stars as Ty Warner, a billionaire businessman. He is joined by actress and director Elizabeth Banks, renowned for directing Charlie's Angels and Cocaine Bear. She stars as Robbie, Ty's business partner. Australian actress Sarah Snook of Succession fame stars as Sheila Warner. Geraldine Viswanathan, Kurt Yaeger, Tracey Bonner, and Carl Clemons-Hopkins round out the cast. The Beanie Bubble was released on Apple TV+ on July 28th, 2023. You can keep up to date with the latest information about The Beanie Bubble here on JustWatch. Track the movie and find out when it will be released in 4K and what your streaming options are.
Production News
January 11, 2022

The movie was first announced with a cast that includes Zach Galifianakis, Sarah Snook, Elizabeth Banks and Geraldine Viswanathan all attached to star. It is reported to be an Apple Original Film. (Source: Deadline)

May 11, 2023

A new image from the movie is released showing Elizabeth Banks and Zach Galifianakis in character as the business partners behind the Beanie Baby boom. (Source: Collider)

June 22, 2023

A full-length trailer for the movie is released depicting Zach Galifianakis as the egotistic businessman Ty Warner. (Source: YouTube)

July 28, 2023

The Beanie Bubble was released on Apple TV+. (Source: Apple TV+)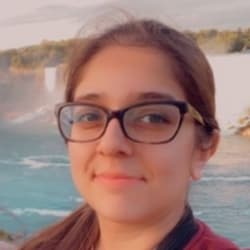 Ghezal Amiri
Production country
United States
Director
Kristin Gore
,
Damian Kulash
People who liked The Beanie Bubble also liked
Popular movies coming soon
Latest news and curated lists related to The Beanie Bubble