Watch Now
Nimona streaming: where to watch online?
Currently you are able to watch "Nimona" streaming on Netflix, Netflix basic with Ads.
Can I watch Nimona in theaters?
Yes! You can watch Nimona in theaters today. You can get tickets to the the movie in the United States right now.
JustWatch Daily Streaming Charts
Synopsis
A shapeshifter and a wrongly-accused knight are an unlikely pair on a fantastical mission
Set in a fantasy sci-fi land where dragons and castles exist alongside modern technology, Nimona is a teenager who has a special power – she is a shapeshifter. When she first meets Ballister Blackheart, it is because he has been sent to assassinate her. But once the knight discovers that Nimona may be the key to redemption, the pair join forces for an adventure across their multicolored techno-medieval world.
Videos: Trailers, Teasers, Featurettes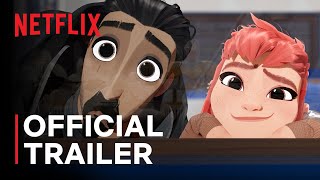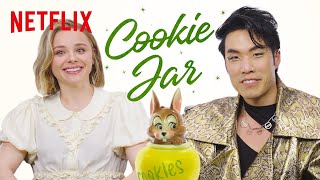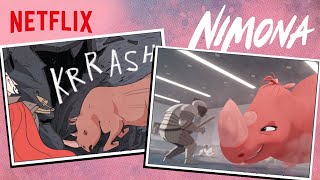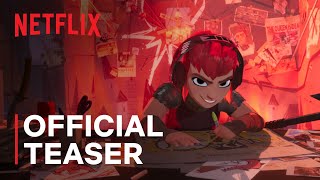 What to know
Chloe Grace Moretz and Riz Ahmed star in the graphic novel adaptation, Nimona
Nimona is a computer-animated sci-fi comedy movie. It is produced by Annapurna Pictures and distributed by Netflix. The movie is based on the graphic novel Nimona by NK Stevenson and is directed by Nick Bruno and Troy Quane, the duo behind Spies in Disguise. The screenplay is handled by Robert L. Baird and Lloyd Taylor.
The cast includes Chloe Grace Moretz voicing the titular lead character. She is joined by Ballister Blackheart who is voiced by actor Riz Ahmed. The wider cast includes Eugene Lee Yang, Frances Conroy, Lorraine Toussaint, and famous American drag queen RuPaul. Nimona was released on the streaming service Netflix on June 30th, 2023. You can keep up to date with the latest information about Nimona here on JustWatch. Track the movie and find out when it will be released in 4K and what your streaming options are.
Production News
April 11, 2022

After Disney shut down production on the movie, Nimona was picked up by Annapurna Pictures and Netflix. The movie is confirmed to feature Riz Ahmed and Chloe Grace Moretz. (Source: The Hollywood Reporter)

October 1, 2022

Animation on the movie was completed after four years of work. (Source: Twitter)

December 1, 2022

The movie is confirmed to be the launching title for Annapurna Animation, a new division of the production company led by former Disney animation executives Robert Baird and Andrew Millstein. (Source: The Hollywood Reporter)

April 25, 2023

The wider voice cast for the movie was announced with a special place for drag queen RuPaul. (Source: The Hollywood Reporter)

May 10, 2023

Film music composer Christophe Beck is announced to be scoring the movie. (Source: Film Music Reporter)

May 18, 2023

The first teaser of the graphic novel adaptation is released with Chloe Grace Moretz and Riz Ahmed starring. (Source: YouTube)

June 15, 2023

A new trailer for Nimona is released depicting the unique animation style and teasing the dynamic between the main characters. (Source: Collider)

June 30, 2023

Nimona was released on the streaming service Netflix. (Source: Netflix)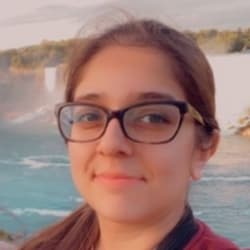 Ghezal Amiri
Genres
Animation, Fantasy, Comedy, Kids & Family, Action & Adventure, Drama, Science-Fiction, Mystery & Thriller
Production country
United Kingdom, United States
Cast
Riz Ahmed
Ballister Boldheart (voice)
Eugene Lee Yang
Ambrosius Goldenloin (voice)
Beck Bennett
Sir Thoddeus Sureblade (voice)
Sarah Sherman
Coriander Cadaverish (voice)
Karen Ryan
Gloreth / Sir Kahren Reehyan / Additional Voices (voice)
Nick Bruno
Sir Nicholas Brun / Additional Voices (voice)
Troy Quane
Sir Troy Quartermane / Additional Voices (voice)
Julie Zackary
Sir Jule Zakaria / Additional Voices (voice)
Randy Trager
Sir Randall Editus / Additional Voices (voice)
Christopher Campbell
Sir Gottem Lilmush (voice)
Cindy Slattery
Syntheya - Voice of the Kingdom / Additional Voices (voice)
Tim Nordquist
Zombie Movie Voice #1 (voice)
Jarrett Bruno
Game Commercial Kid #2 / Additional Voices (voice)
People who liked Nimona also liked
Popular movies coming soon
Upcoming Animation movies