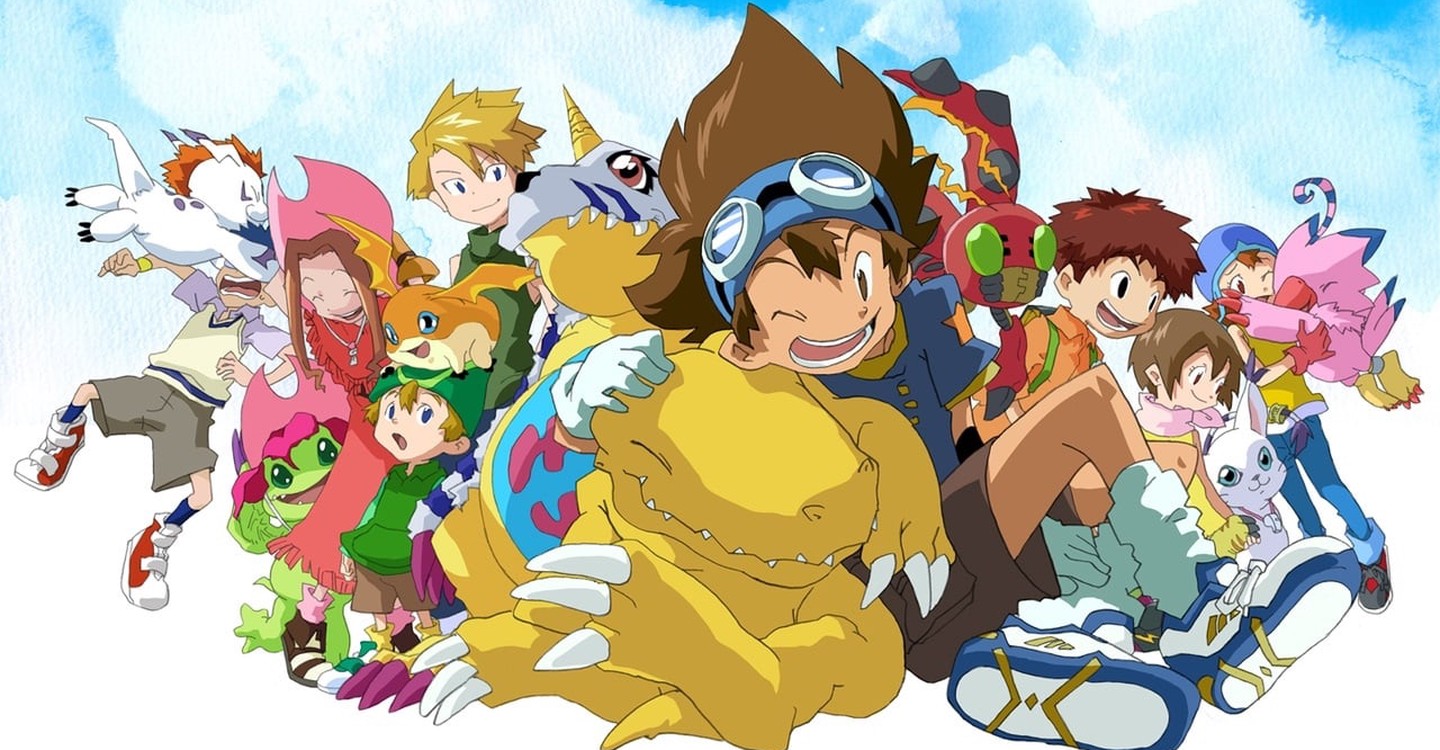 Synopsis
While at summer camp, seven kids - Tai, Matt, Sora, Izzy, Mimi, Joe, and T.K. - come across seven Digivices and are transported to a strange digital world. In this new world they make friends with creatures that call themselves Digimon - short for Digital Monsters - who were born to defend their world from various evil forces. The children learn they have the ability to help their new Digimon friends digivolve into different Digital Monsters and fight as a team to defend enemies and ultimately find their way home.
Streaming, rent, or buy Digimon Adventure – Season 1:
Currently you are able to watch "Digimon Adventure - Season 1" streaming on Hoopla.
20 Episodes
S1 E1

-

And So It Begins...

S1 E2

-

The Birth of Greymon

S1 E4

-

Biyomon Gets Firepower

S1 E5

-

Kabuterimon's Electro Shocker

S1 E6

-

Togemon in Toy Town

S1 E7

-

Ikkakumon's Harpoon Torpedo

S1 E8

-

Evil Shows His Face

S1 E9

-

Subzero Ice Punch!

S1 E10

-

A Clue from the Digi-Past

S1 E11

-

The Dancing Digimon

S1 E13

-

The Legend of the DigiDestined

S1 E14

-

Departure for a New Continent

S1 E15

-

The Dark Network of Etemon

S1 E16

-

The Arrival of SkullGreymon

S1 E17

-

The Crest of Sincerity

S1 E18

-

The Piximon Cometh

S1 E19

-

The Prisoner of the Pyramid

S1 E20

-

The Earthquake of MetalGreymon
---
Genres
Action & Adventure, Science-Fiction, Kids & Family, Fantasy, Mystery & Thriller, Animation, Sport, Comedy, Drama