Mission: Impossible - Dead Reckoning Part One
(2023)
Coming soon
July 14, 2023
53 weeks left
Synopsis
Mission Impossible: Dead Reckoning sees Ethan Hunt, the Impossible Missions Force (IMF) agent face his toughest and most daring adventure yet. Alongside his team of trusted operatives and some potentially untrustworthy ones also, Ethan has to face down a new villain and save the world from a new threat. Between old faces and new challenges the story of Ethan Hunt is coming to a stunt-filled spectacular close in this adrenaline-filled first installment of the two-part finale.
What to know
Mission Impossible: Dead Reckoning is an upcoming action thriller and the the seventh film in the Mission Impossible franchise. Dead Reckoning is the first in a two-part ending to the series which sees the return of Tom Cruise as IMF agent Ethan Hunt. Reprising their roles in the film are Ving Rhames, Simon Pegg and Rebecca Ferguson all of whom have been featured in the series before. Hayley Atwell, Shea Whigham and Esai Morales all join the Mission Impossible series for the first time and a returning Henry Czerny is set to take up the role of Eugene Kittridge again who hasn't been featured since the first Mission: Impossible (1996). After having directed the last two Mission Impossible films (Fallout and Rogue Nation) Christopher McQuarrie returns as writer and director.
Where to stream
Mission Impossible: Dead Reckoning is set for a release in cinemas across the US on July 14th 2023 with it likely to be available for streaming on Paramount+ 45 days after.
Production: Timeline, news & updates
January 14, 2019: Paramount confirm that Christopher McQuarrie has signed on to write and director the next two Mission Impossible films with Tim Cruise returning as lead and producer.(Source: The Wrap)
February 2, 2019:Release dates are set for Mission Impossible 7 and 8 for 2021 and 2022 respectively with back-to-back shooting expected.(Source: Collider)
September 6, 2019: Hayley Atwell is confirmed to have joined the cast.(Source: Hollywood Reporter)
November 19, 2019: Pom Klementieff, known for her casting in Guardians of the Galaxy joins the cast. (Source: Collider)
February 7, 2020:Vanessa Kirby joins a confirmed cast that includes: Shea Whigham, Simon Pegg, Ving Rhames, Henry Czerny and Nicholas Hoult.(Source: Collider)
February 24, 2020: Production of the film that had set up in Venice, Italy was suspended due to the COVID-19 pandemic.(Source: Deadline)
July, 5 2020: Production for the film restarted in the UK after it was given special dispensation for continuation.(Source: Collider)
September 10, 2021: Mission Impossible 7 wrapped filming after many production delays and went into post-production. (Source: Collider)
April 28, 2022: The title of the film is revealed to be Dead Reckoning Part One at CinemaCon. (Source: Collider)
May 23, 2022: The first trailer for the film is released. (Source: ScreenRant)
Videos: Trailers, Teasers, Featurettes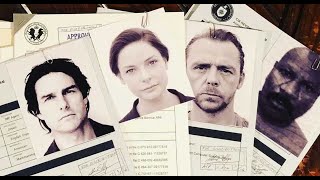 ---
Genres
Mystery & Thriller
,

Action & Adventure
,

Drama
,

Crime
Mission: Impossible 7 streaming: where to watch online?
Mission: Impossible - Dead Reckoning Part One will be available to stream from July 14, 2023. The streaming service that will include Mission: Impossible - Dead Reckoning Part One in its media library is still unknown, but you can stay updated by tracking this movie on JustWatch.